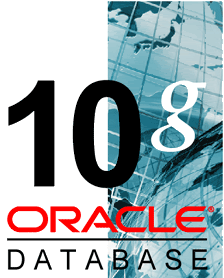 Lagi - lagi Oracle...
Hanya sedikit share dan memberikan link untuk download tutorial oracle Database 10g XE.
Silakan berkunjung ke
sini.
dan untuk download tutorial nya ada
di sini
Setelah membaca tutorial ini di harapkan kita akan tahu bagaimana :
1. Install Oracle Database 10g Express Edition
2. Access the Oracle Database Home Page
3. Manage Database Objects
4. Access and Manipulate Data
5. Create an Application using HTML DB 2.1
6. Add PL/SQL Functionality to an Application
7. Administer and Monitor the Database
8. Create an Application using Visual Studio .NET
9. Create an Application using PHP

Selamat mendownload ya...